Types of Wooden Flooring
Most flooring falls into one of the following types. The type you choose will depend on your needs and budget—not to mention your personal style and aesthetic.
Types of Flooring
Most wooden flooring falls into one of the following six types. The type you choose will depend on your needs and budget—not to mention your personal style and aesthetic.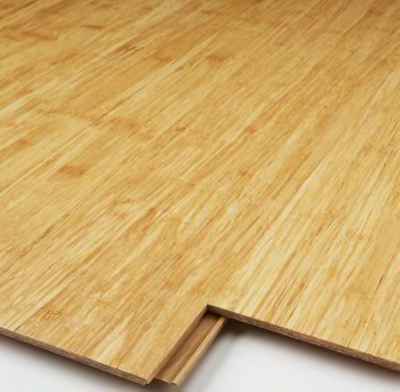 Solid Wooden Flooring
Pros: Wood has a natural warmth and impressive wear resistance, and it can be sanded and refinished several times. Prefinished floors can hold up better than those finished on-site, and their warranty comes from the factory, not the installer, giving you the reputability of a big company standing behind its product. With a private installer, you might have a tougher time getting a refund if your floors are installed improperly.
Cons: Solid wood will expand and contract with varying humidity levels and can dent easily. Some species can show wear quickly and become discolored from sunlight. Note: Unfinished flooring costs less than prefinished, but higher installation costs can offset savings. Wood flooring is not a good choice for basements and other damp spaces.
Installed cost: INR 750 to INR 1250 per square foot.For More On Solid Wood
Engineered Wood Flooring
Pros: Because engineered wood is typically made of thin layers of wood sandwiched with adhesives, it can usually withstand higher levels of humidity and would be less likely to expand when compared with solid wood flooring. This flooring uses a thin veneer of real wood or bamboo over structural plywood, making it a cost-effective choice. Well-installed, high-quality engineered wood can be as durable as solid wood.
Cons: Most engineered wood doesn't wear as well as solid wood or laminate. It also dents easily, despite differences in wood species. Depending on the thickness of the veneer, some engineered wood flooring can be refinished as many times as solid hardwood flooring. However, most can be refinished only once or twice, and some can never be refinished. If you think you may need to refinish your engineered wood flooring, check with the manufacturer or retailer before you buy.
Installed cost: INR 300 to INR 850 per square foot.For More On Engineered Wood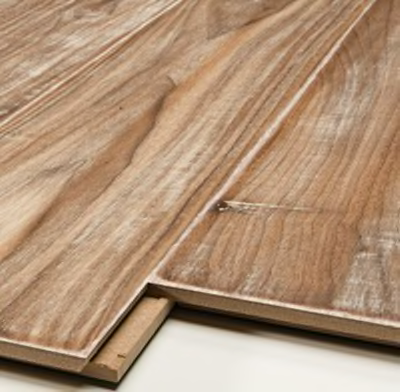 Laminate Flooring
Pros: Constructed of dense fiberboard with a photo beneath a clear-plastic protective layer, laminate can mimic almost anything.
Some brands use a soundblock backing underneath, which they claim can help muffle sound. The best laminates resist scratching and discoloration from sunlight better than most wood products. It can be extremely tough stuff.
Cons: The repetitive pattern can compromise realism (read: look fake), so when installing, mix planks from different boxes for a less repetitive pattern. In terms of durability, you might be able to touch up minor flaws, but you'll have to replace the flooring once its top layer has worn through, because it can't be sanded like wood.
Installed cost: INR 95 to INR 250 per square foot For More on laminated wood